The Centre for Experiential Learning Coordinates the co-op program for the Computer Science Program. Students who are registered in the co-op program can pursue a variety of paid work term opportunities and acquire industry experience to complement their academic training and knowledge. Co-op is a great way for students to graduate with industry experience and contacts!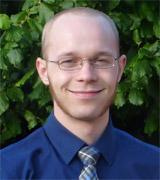 Oliver Jourmel
Oliver graduated with a degree in Computer Science after completing three co-op work-terms. He reports that co-ops made a significant and positive impact on his overall degree experience, as well as his opportunities in the job market post-graduation.
In his second year, Oliver secured co-op as part of the development team at Seeker Solutions, a tech startup in Victoria BC. "The company was a...
Read more about Oliver's Co-op Experience