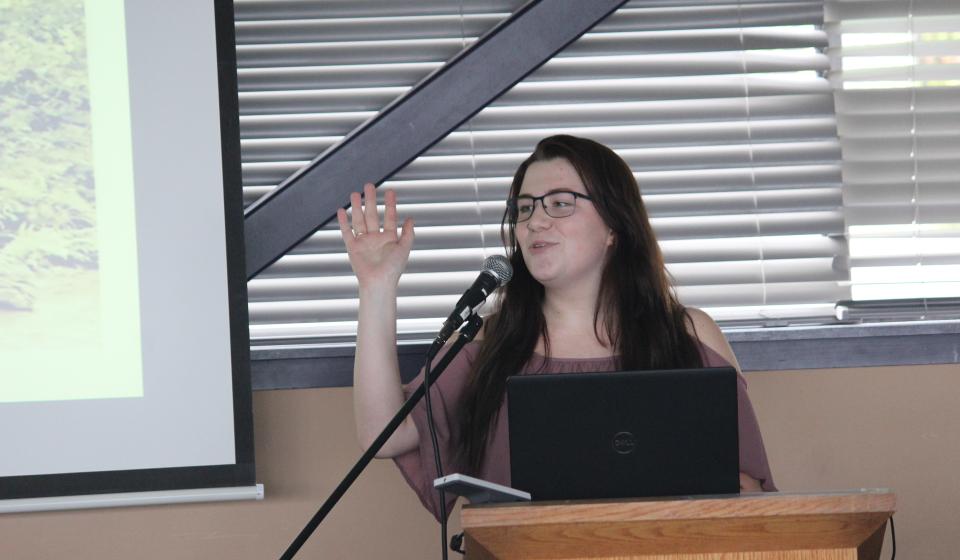 What Are CCR Talks?
CCR Talks are like "Ted Talks". They provide an opportunity for student leaders to showcase their reflections and involvements on campus and within the community through their developed VIU Graduate Attributes. These presentation-style sessions are also a great way for students and faculty to learn more about available engagement opportunities on campus and how these activities can be recognized through the Co-Curricular Record.
"Co-Curricular Talks" are modelled after the Pecha Kucha style presentations with the focus of bringing together your shared experiences both personal and professional. Co-Curricular Talks, similar to a Pecha Kucha depicts the notion of concise storytelling, but rather than the average 20 slides timed for 20 seconds each, presenters are challenged to time 15 slides for 25 seconds each (5-6 minutes presentation).    
The primary objectives of this event is to showcase student engagement and  student success at VIU while reflecting the value and benefits associated with the Co-Curricular Record.