Step 1
Getting Admin on Papercut. If you are an area assistant and you do not have admin permissions on your Papercut account then you should send a request to managed.print@viu.ca to gain access. You can make sure you have access to your shared account in the "Accounts" option on your Papercut dashboard. 
Step 2
Once you have admin access your dashboard should look like this.

Once you see these options click on the "Users" option.
Step 3
Once in the users list type the employee's name into the quick find search bar and click on their name when you see it listed below the search bar.
Step 4
You should now be on their account page, scroll down until you can see their "Account selection" options.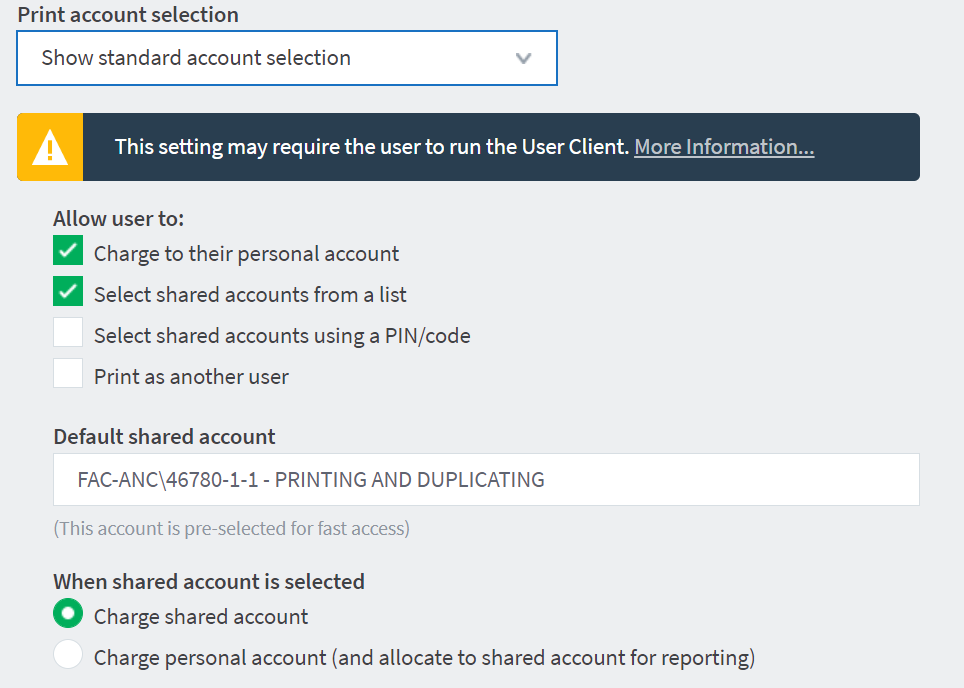 Step 5
Now make sure the account permissions are set up like the image above, the only difference being the name of the shared account will be the shared account you are giving them access to. Now scroll down to the bottom of the page and click the "Apply" Button to confirm the changes.
Step 6
The employee should now have access to the shared account but it may be worth printing a test page to make sure everything is working properly. If you have any further problems you can contact managed print at managed.print@viu.ca
Step 7 
Adding multiple accounts. If an employee needs access to Multiple accounts you'll need to go into the "Accounts" Tab and search for the work order you want to give them access to in the "Quick Find" search bar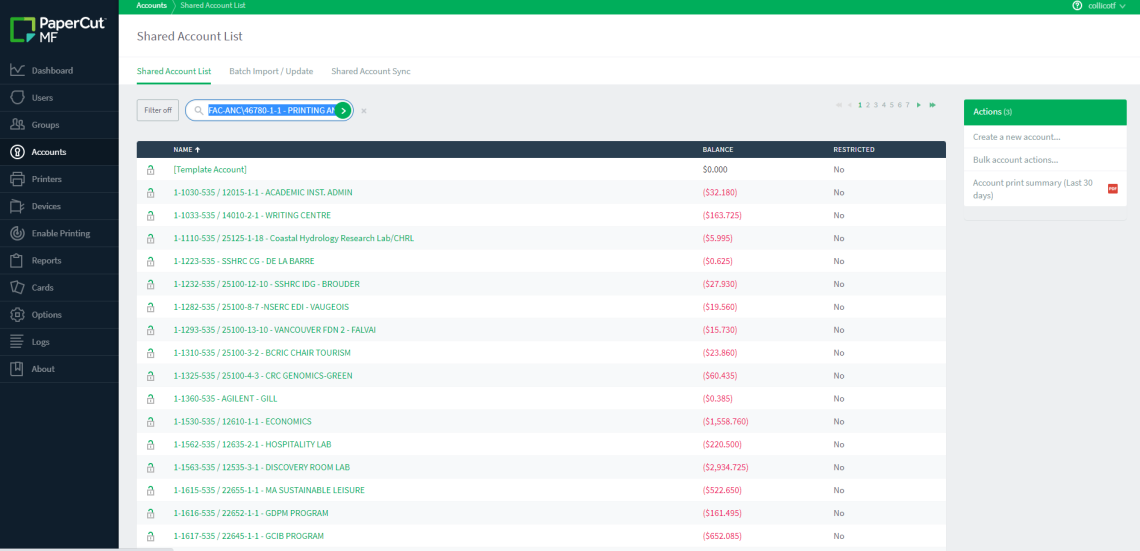 Step 8
Once you have searched and found the print order click the "Security" option and scroll down to the "Users" panel. Using the search bar below the panel type in the employee's name and click their account once you see the option below the search bar.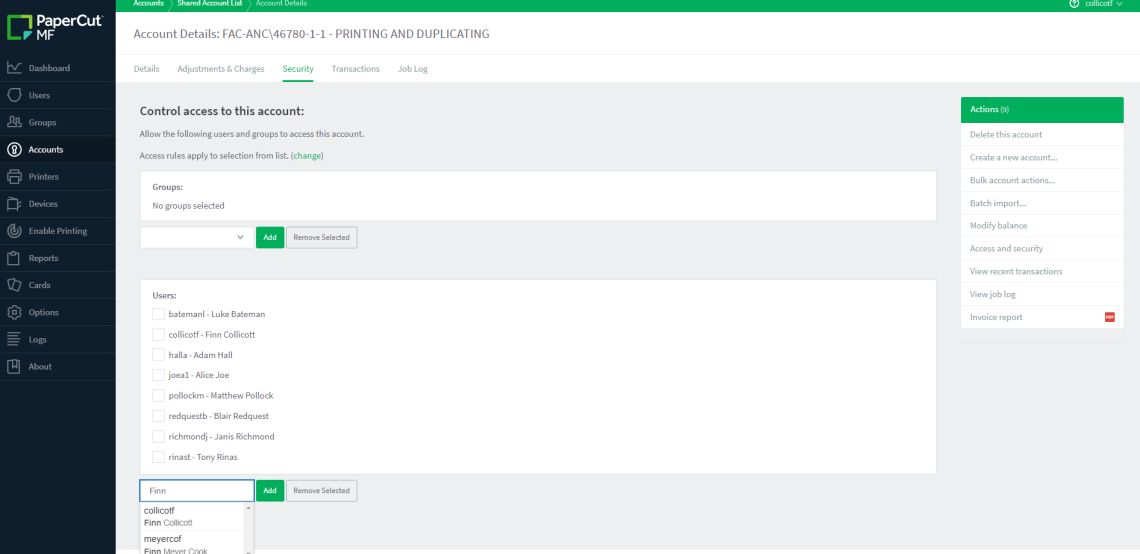 Step 9
Once you have the account selected click the "Add" button and now the employee should have access to the work order. If there any issues please feel free to contact print services.