The print job can be changed to greyscale and the cost of the print job will be adjusted.
Step 1 -
Log in with your VIU card.

Step 2 -
Click Print Release.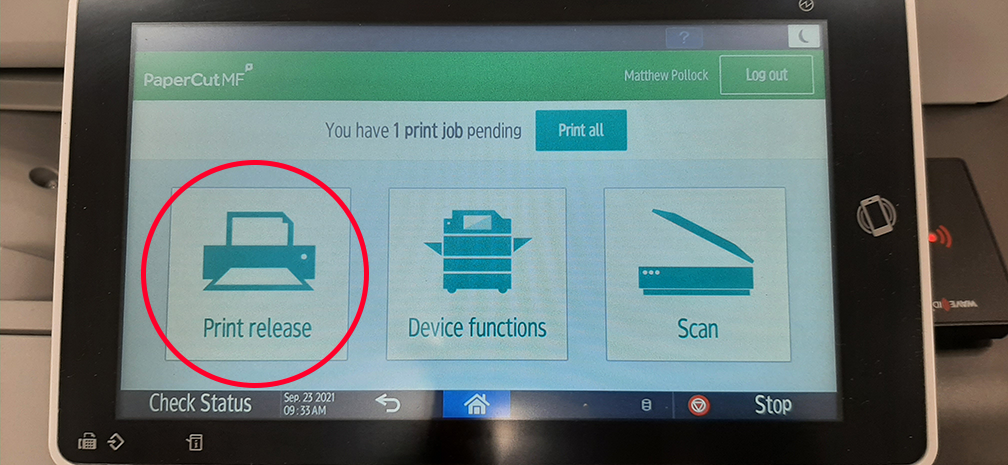 Step 3 -
Click the small arrow to the right of the print job (for price verification)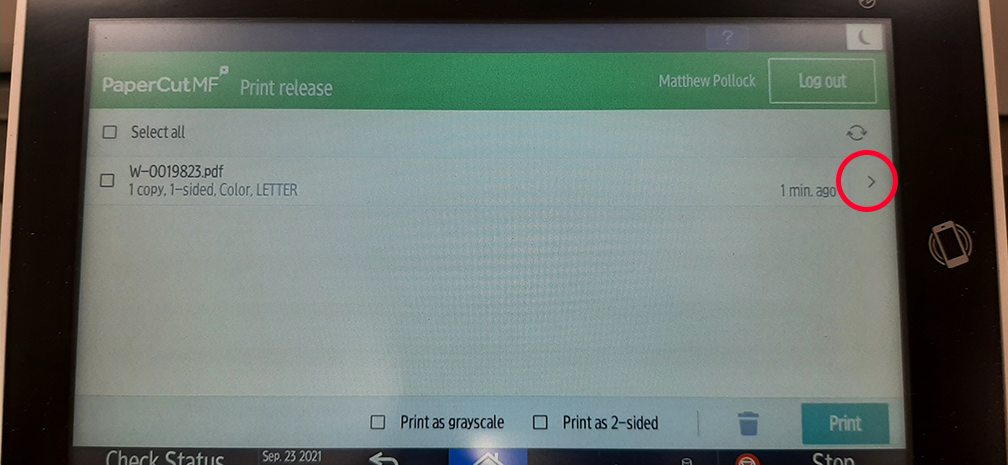 Step 4 -
Select Greyscale, and press Print. You can see the price change.