Step 1 - Opening the Windows 10 Settings Menu

Click the Start Button in the lower left-hand corner and click the Gear icon to open the Windows 10 Settings Menu.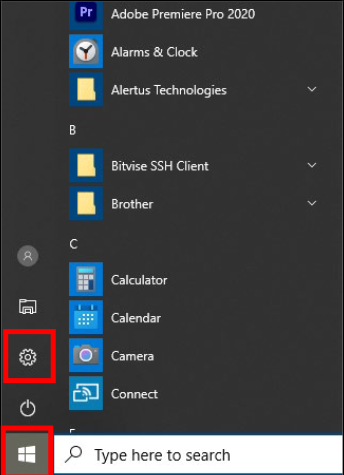 Step 2 - Opening the Devices Menu

Find Devices and click on it to open the Devices Menu
Step 3 - Opening the Printers and Scanners Menu

Along the left-hand side, click Printers & scanners then click Add a printer or scanner.
Step 4 - Opening the Add Printer Wizard

After a few moments, you will be given the option: The printer that I want isn't listed.
Click on that option to bring up the Add Printer wizard.

Step 5.1 - Adding the Printer

Select the option Select a shared printer by name
Now, enter the following in the text field:
\\printserve.viu.ca\FindMe
Click Next.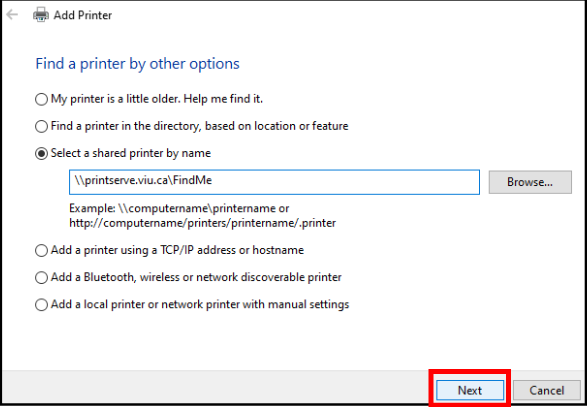 Step 5.2 - Printer Successfully Added
Hooray! You have successfully added the FindMe Printer.
Click Next.

Step 5.3 - Finishing Up
You're all done! Just click Finish and away you go!
You may Print a test page if you wish to test it out.

If you are still having trouble connecting to the FindMe printer, please contact Managed.Print@viu.ca and provide the following details:
• Your printer name and location
• The error message you are receiving