Step 1 -
Click on the Start Button at the lower left-hand side of your screen to bring up the Start Menu.
Click on Devices and Printers.

Step 2 -
Click on Add a printer.
Step 3 -

Click on Add a network, wireless or Bluetooth printer.
Step 4 -
Click on 'The printer that I want isn't listed'.
Step 5 -
Toggle on Select a shared printer by name and type in:
\\printserve.viu.ca\FindMe
and click Next.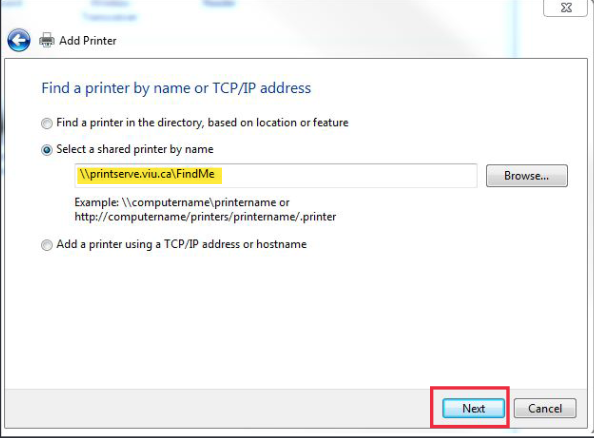 Step 6 -
Click Next.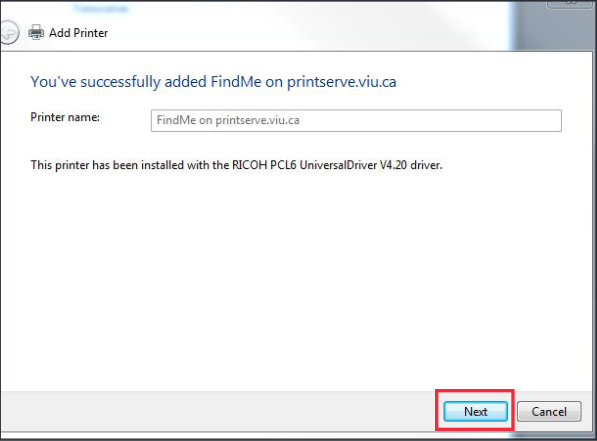 Step 7 -
Click Finish.
The FindMe printer should now be installed on your computer.