Step 1 -
Touch the screen at the MFD if the screen is black or tap your card on the card reader.

Step 2 -
First time users will be prompted to authenticate the Card.
You will only have to do this once and your card will work at all Ricoh devices afterwards.
Enter your Network username and password. It is the same one you use to login
into your computer.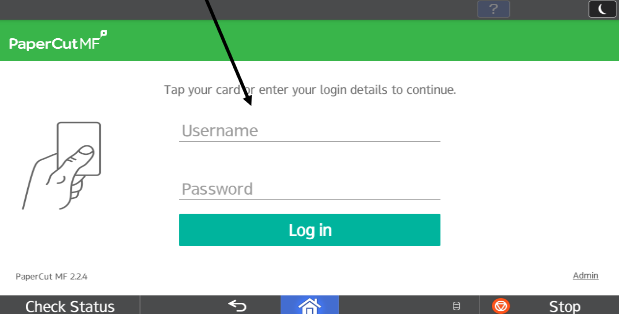 Step 3 -
Press Associate, you will get a confirmation that your card is associated with the
Ricoh machine.
If you get an error, tap you card again and enter your correct
Network user name and password.

Step 4 -
Tap your card on card reader again to login and use the machine functions.

Note: If you have a FOB, you can either associate the printer with the FOB or your Employee ID, not both.