Vancouver Island University is pleased to announce new and improved printing, copying, and scanning services via the PaperCut secure print release and find-me printing system. 
In a standard printing environment, a user's jobs are sent directly to the printer for immediate printing. This results in wasted paper and toner when printing is forgotten and not collected. It also presents a security risk if those forgotten jobs were sensitive or confidential.
PaperCut print release provides a simple solution that places jobs in a holding state until the user authenticates and releases the job at the printer. Users may select individual jobs to release or have jobs automatically print after successful authentication.
PaperCut print release offers:
Secure printing - sensitive jobs will not sit uncollected on the printer. Jobs only print when released by the user.
Find-Me Printing - provides a roaming print solution where users print to a single queue and jobs will be "pulled" to any printer where they authenticate. Also known as "Pull Printing", jobs follow you to any printer.
Reduced wastage - no more uncollected jobs. No wasted paper or toner.
Last minute checks

 - make sure you print the right job the first time. Review, delete, print or edit multiple jobs in the print queue.
Going Green
Each year VIU uses 8.15 million sheets of paper. Of these about half are thrown away within 24 hours! With PaperCut, you have the ability to track your printing and your environmental impact.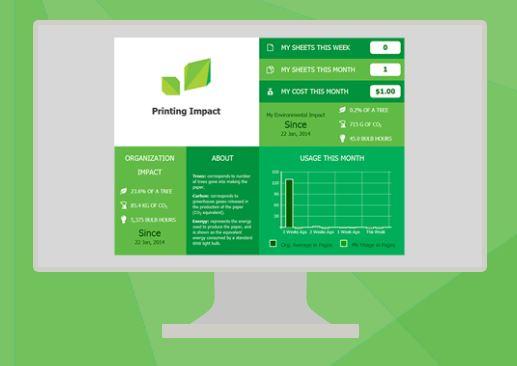 More Information
More detailed information about Papercut is available on the Managed Print Project web page.