The Centre for Experiential Learning has moved! As of January 4, 2022, our new location is in building 255, second floor. Please contact CEL@viu.ca if you have any questions. We look forward to connecting with you in our new space!
The Centre for Experiential Learning (CEL) offers courses that contribute to academic success. These courses help students within Co-operative Education and Internship programs find work experience within their fields of study. Student learning is enhanced when integrated with academic and experiential education. Upon graduation, students who participate in these programs transition into the job market with sought-after skills and experience.
Co-op vs Internship
What is a Co-op?
Co-ops consist of alternating academic terms and paid work terms. Each co-op work term is a minimum of 420 hours of employment.
Work terms provide experience in a workplace setting related to the student's field of study. The number of required work terms varies by program; however, the time spent in work terms must be at least 30% of the time spent in academic study for programs over 2 years in length and 25% of time for programs 2 years and shorter in length.
Available Co-op Programs
What is an Internship?
Internships usually offer one discipline-specific, for academic credit, supervised, structured, paid or unpaid work experience or practice placement. 
Internships may occur in the middle of an academic program or after all academic coursework has been completed and prior to graduation. Internships lengths vary depending on program.
Available Internship Programs
Hay ch qa' sii'em siye'yu mukw mustimuxw.
We, the Centre for Experiential Learning, would like to acknowledge and thank the Coast Salish people on whose traditional territory Vancouver Island University resides. In Nanaimo, the Snunéymuxw First Nation, in Cowichan, the Cowichan Tribes, and in Powell River, the Tla'amin First Nation. We appreciate and value the opportunities to share experiences, learn and live together. VIU is strongly committed to a culturally responsible partnership with all Aboriginal peoples in the region, as are we at the Centre for Experiential Learning.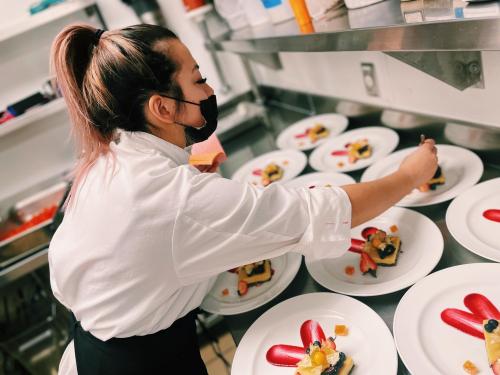 Work-Integrated Learning and Career Services 2021 Highlights Report
This annual report highlights general trends and developments over the past year.
View the 2021 report