Health & Wellness Centre response to COVID-19
In response to the evolving COVID-19 situation, drop in face-to-face reception enquiries will not be available. The Health & Wellness staff and Nurse Practitioners will continue to support student enquiries by phone: 250-740-6620. Please leave a message including your name, phone number and student number so your call can be returned.
Clinic Hours will be Monday - Thursday from 11:00 am to 3:00 pm for current patients and students still in residence who do not have access to a medical professional.  Reminder, this is not drop-in hours. Students must phone the clinic first.
Please practice safe social distancing and proper hand washing techniques. If you are feeling unwell, stay home and self quarantine. You can refer to the message concerning COVID-19 on the VIU homepage for more information.   
Book an Appointment
Phone: 250-740-6620
Location
Please note, if we cannot accommodate you, we will refer you to alternative care.
When the Student Health Clinic is Closed
Students may wish to visit one of the local walk-in clinics such as:
Immediate First Aid or Security
While at VIU, should you require immediate First Aid or Security,
Locate the nearest Blue Assistance Phone and contact the Security/First Aid Responders
or
Call 250-740-6600 or local 6600 from a VIU phone.
To activate an Assistance Phone, simply push the button labelled HELP on the front panel of the phone. The phone will dial, and an operator will assist you shortly.
About the Student Health Clinic
The VIU Student Health Clinic is open to provide medical health care to students enrolled at Vancouver Island University.
The VIU Student Health Clinic is staffed by Nurse Practitioners (NP) Diane Middagh and Bryan Schultz, and supported by Medical Office Assistant (MOA) Lynne Nomura.
Nurse Practitioners provide accessible, efficient, and effective health care that meets the highest standards of practice.
In British Columbia a Nurse Practitioner (NP) is a Registered Nurse with a master's degree and advanced knowledge and skills who provides high quality health care. NPs are able to diagnose, consult, order and interpret tests, prescribe, and treat health conditions. They work independently and collaboratively and will provide VIU students with Primary Health Care using a team-based approach.
The Student Health Clinic aims to provide health care, education and preventive medicine, and involve its students in responsible health and wellness.
Information on the role of the Nurse Practitioner.
Services in the Student Health Clinic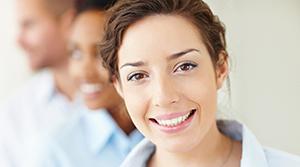 Please note we are not a walk in clinic. 
The VIU Student Health Clinic is a Primary Health Care Clinic run by Nurse Practitioners who provide comprehensive clinical care including the diagnosis and management of disease/illness, prescribing medications, ordering/interpreting laboratory/diagnostic tests, and initiating referrals to specialists.