In February 2021, the BC Provincial government awarded VIU grant funds to support existing and new suicide prevention initiatives. The Office of Indigenous Education and Engagement and Student Affairs are co-leading this important project and are keen to integrate Indigenous ways of knowing into this work.
Drawing from the wisdom of Indigenous communities, VIU recognizes that "wellness must be understood from a "whole person" perspective wherein wellness is a balance of one's spirit, heart/emotions, mind, and physical being" (First Nations Mental Wellness Continuum Framework). A 'Life Promotion' approach to suicide prevention looks at individual and community wellness holistically. A life promotion approach seeks to "centre life-affirming practices, rather than deficit-centred or problem-focused approaches to preventing death" (Wise Practices - Thunderbird Partnership Foundation & First Peoples Wellness Circle). 
VIU hopes to take a Life Promotion approach to our work, seeking to strengthen and support hope, belonging, meaning, and purpose for our community.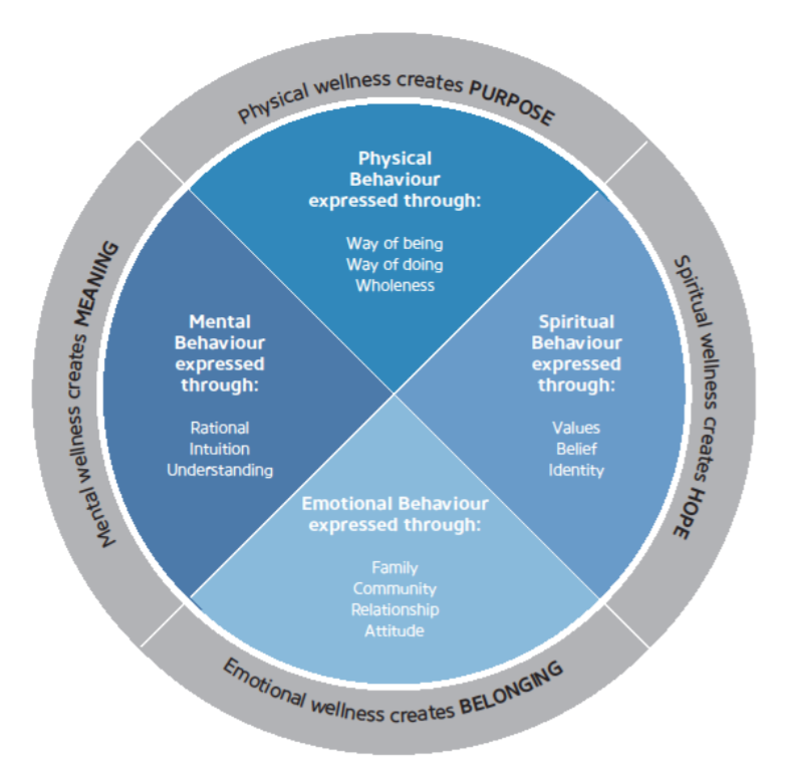 Source: Indigenous Wellness Framework. Thunderbird Partnership Foundation. 22361 Austin Line, Bothwell, ON