Do you want to rent to VIU students? Thank you! We're happy to know our students have housing options. Local landlord Bruce Barnard shares his story about welcoming students into his home.
Students look for accommodation throughout the year, so it's always a good time for you to list housing.
Renting a room in your own home? The VIU Rental Guide & Agreement (non-RTA) is recommended to live-in landlords and head tenants to help everyone get off to a great start.
Guidance for VIU staff renting to students is also now available.
How to Get Student Renters
We recommend Places4Students. This reputable service specializes in rental listings for students. Places4Students (P4S) has a page dedicated to VIU Nanaimo student listings, and landlord registration is easy. Benefits include:
VIU promotes and refers students directly to the service
excellent, live, toll-free customer support
tracking feature to check how many students view your listing
your rental is stored for future renewals
descriptive listings include photos, amenity icons and floor plans
automated mapping shows the distance to campus
comprehensive landlord education guide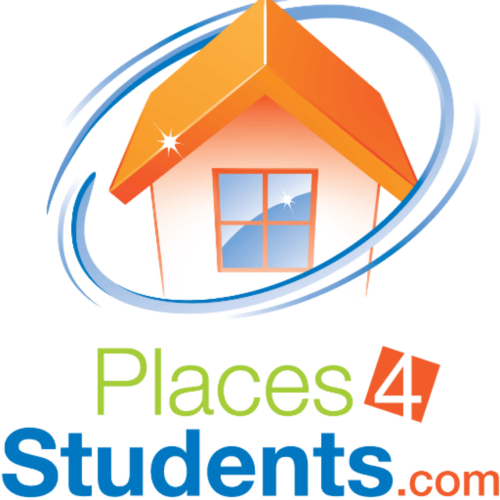 Places4Students is our trusted partner in providing rental solutions for students. We always direct landlord inquiries here first as a reputable online student rental service.
Places4Students Landlord Registration
VIU Rent Wise & Renting it Right
Our mission is for our students to find housing and be great neighbours. VIU Rent Wise is in-house, in-person and free to VIU students. Renting it Right is TRAC's course that give renters knowledge and confidence to rent responsibly in BC. We encourage all students inquiring about finding housing to get educated. Why not ask if your applicants have their certificate?
Happipad
Happipad are a host/guest matching service expanding into Nanaimo. Grown out of a UBC tutor/student project, they are very professional and offer a wonderful solution to finding accommodation. Let them know we sent you along!
BC Residential Tenancy Branch
The British Columbia Residential Tenancy Branch is an excellent resource. Tenancy forms include standard tenancy agreements and forms to assist with disputes or end a tenancy.
Landlord BC
Landlord BC offer news, education, resources and advocacy services to their membership. Take their 'I Rent it Right' course and improve your knowledge of your rights and responsibilities as a professional landlord.
Rent Payments & Credit Scores
Reporting rent payments to the Landlord Credit Bureau can help renters build strong credit scores and profiles that reflect in their Equifax report. 
In Their Own Words - An Interview With A Landlord
Nathaniel started renting rooms around five years ago and offers some great reflections and advice. Students are often younger and might be less experienced with keeping a home. Nathaniel advises that communication and trust are key. "Have a clear understanding with the student with the dos and the don'ts. I have them make a list of duties for the kitchen and the bathroom – if you use something, you wash it and put it away right away. Be patient – they're on a different routine. Sometimes there's a bit of a language barrier, but they're not going to damage [your property] as much as a regular renter." We asked what advice he could offer to those thinking of renting to students. According to Nathaniel, building relationships is the heart of a great experience. "They need to have a good feeling about the landlord. I try to treat them as family, and we all live together. I have five students, and I encourage them to shop together and batch cook – it's all about community."
In 2021-22, over 1,400 international students from over 80 countries attended VIU. The university's economic benefit to the region is estimated at around $625 million.