You may be new to renting in Nanaimo, having issues with your rental or planning to end your tenancy. Below are short videos and links to useful resources. We strongly recommend taking the VIU Rent Wise or TRAC's Renting It Right course. These can be useful if you don't have references from past landlords, for example. They can also get you a Co-Curricular Record credit - great to show future employers, for example.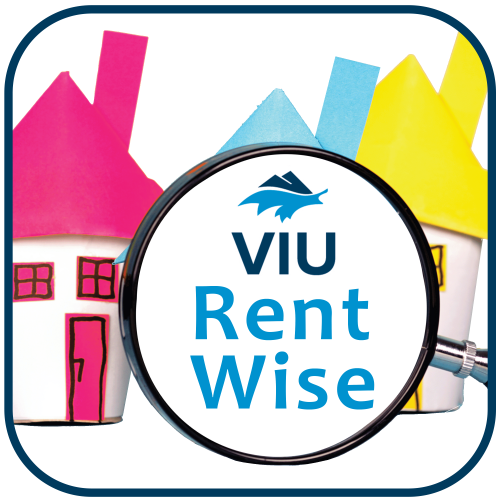 VIU Rent Wise
Free to VIU students! In this 2.5 hour session, you'll learn about renting locally, budgeting, searching listings, preparing rental applications, basic rental law, protecting yourself from accidental damage costs, linked VIU supports ... and more. Knowing your rights and responsibilities tells landlords you'll be an educated tenant and a good neighbour. Gain a certificate of completion and choose to let landlords verify participation. Zoom and in-person sessions available. Contact Off-Campus Housing for more details.
Upcoming VIU Rent Wise courses
Friday 24 November 2023, 1.00 pm PST (All VIU students) - in-person, Nanaimo campus. BOOK ON CCR APP.
Tuesday 28 November 2023, 07.30 am PST (International pre-arrival students) - Zoom. MESSAGE TO BOOK.
If you are interested in future courses, please contact Off-Campus Housing. We will get back to you with more information.
---