Conquer mountain trails, explore picturesque parks, rise above rock walls, and wind through coastal forests. Some of our hiking, biking, and climbing experiences are meant to be challenging while others are geared towards beginners.
Registration for 2023 programs opens on August 31. Please note, the previously advertised Outdoor Recreation offerings for the Fall 2023 have recently changed. We apologize for any inconvenience and we hope you find a program that suits your needs.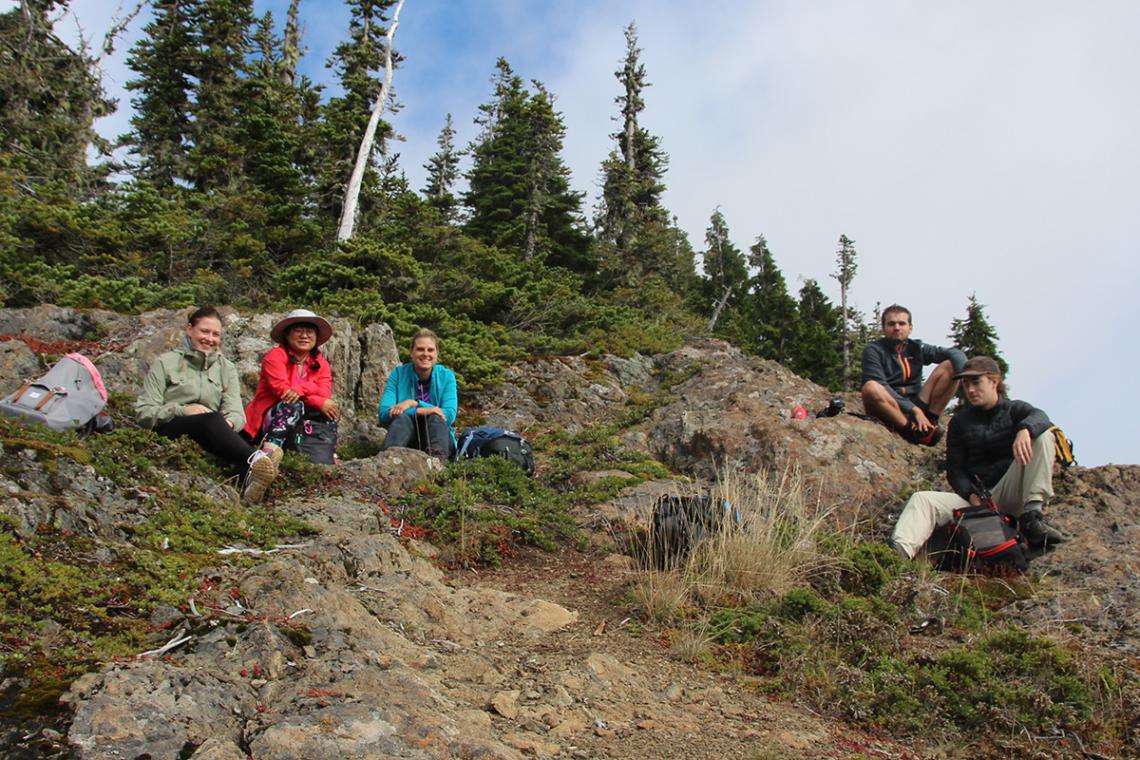 Advanced Hiking
Mount Benson: Saturday, September 9. 10 a.m. - 5 p.m. 
This program is a guided hike to the summit of Mt. Benson (1023m). This activity requires students to hike for up to five or more hours on a steep and somewhat exposed trail, including steep sections going both up and down. This hike is called "Advanced" because students need to be in good to excellent shape to enjoy this activity as the trail is 6.5 km total and climbs 711m.
The Mt. Benson hike is a beautiful experience and makes for an excellent day trip with great views of the Salish Sea from the summit.
Register Today!
Learn to Camp (Overnight)
Thursday, September 21 - Friday, September 22. Goes from 2 p.m. Thursday to approximately 10 a.m. Friday
This is a midweek activity that is designed for students who are new to camping and want to learn how to set up a tent, personal pad, tarp, and cook your dinner on a small camp stove.
Participants leave VIU on a Thursday afternoon and travel up to a front country campsite on Nanaimo Lakes. The camping sites are in the forest and border the lake, which makes for a beautiful spot!
In the morning, students can have an early breakfast, pack up, and travel back to VIU and be all finished by 10 am. VIU Outdoor Recreation has all the required equipment and you will only need to bring your food and personal items.  
Sign Up!

Lodge Based Mountain Hiking (Weekend)
Saturday, October 7 - Sunday October 8. Goes from 8 a.m. Saturday to approximately 7 p.m. Sunday
This is a brand-new activity for the fall of 2023 and we are very excited to be offering this opportunity to students. This activity takes place in the heart of Strathcona Provincial Park as we have rented and will be staying in a small lodge.
We hope to be able to do some hiking, climb some of the local mountains, and just get out and explore the awesomeness of Strathcona Park. Having the lodge means you return to a warm location after each day, sleep in a bed, and cook your food in the kitchen.
The price includes transport, guiding, and all equipment. You will only need to bring your food and personal items.  This should be an excellent weekend!
Sign Up!
Hiking – Juan de Fuca Trail
Saturday, November 25: 8 a.m. - 7 p.m.
This program is a guided hike into a section of the Juan de Fuca Trail Provincial Park. This activity explores a section of trail that has big beaches, waterfalls, a suspension bridge, and massive West Coast old growth forests.
We generally spend the day hiking and exploring the area around Sombrio Beach and cover approximately 6 to 7 kms of trail. The trail can be steep in sections and is always wet and very muddy. This hike is suitable for fit beginners and intermediate/advanced hikers as we take our time on this activity.
Sign Up!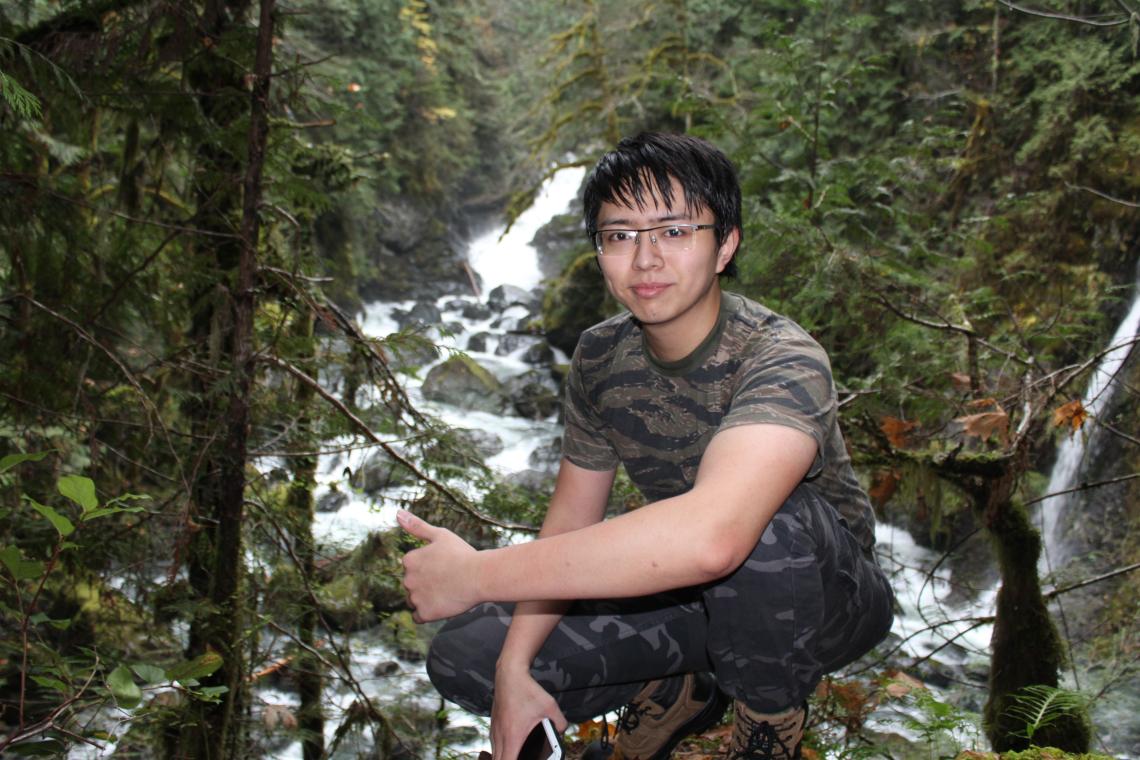 Waterfall Hiking - Rosewall Creek
Saturday, January 20 - 10 a.m. - 3:30 p.m.
This activity is a guided day hike in Rosewall Creek Provincial Park and ends at a beautiful waterfall. Rosewall Creek Park is located just outside the town of Qualicum and is accessed through a rough trail network. The trail is 6 km in length, gains only 134m in elevation, and is suitable for students new to hiking.
Sign Up
January 20 (Registration for 2024 programs to open later in 2023)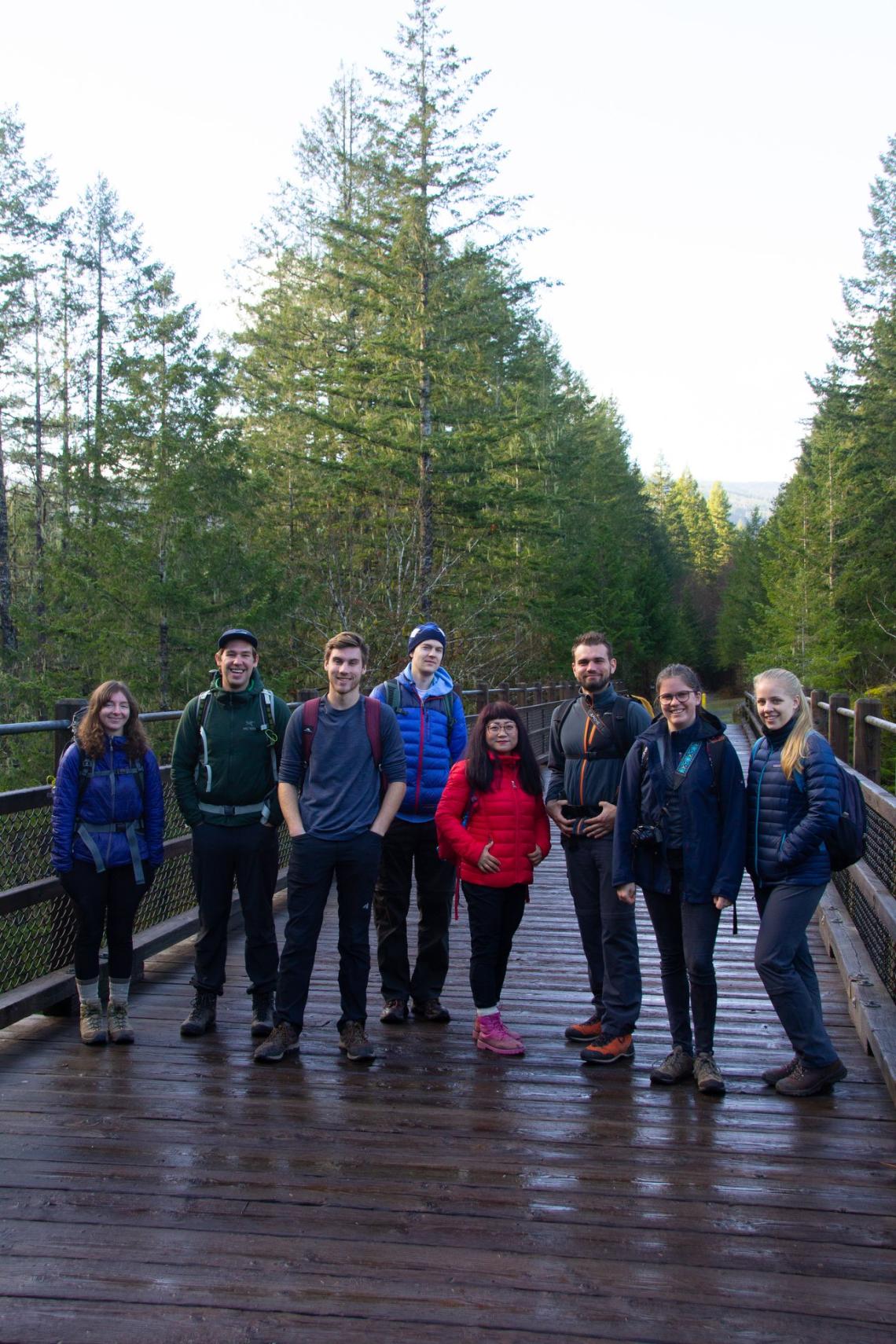 Hiking – Cowichan River
Saturday, December 2: 10 a.m. - 5 p.m.
This program is a guided hike into the beautiful area of Cowichan River Provincial Park. This trip requires students to hike for up to three hours on relatively easy to moderate trails with some steep sections going both up and down.
Please bring enough food and water for your entire day. Students may leave extra food, clothing, and personal items in a locked vehicle while hiking.
The Cowichan River hike is a beautiful experience with interesting geology and ecology. It makes for an excellent day trip.
Sign Up!
Bouldering – RavenWood
6 p.m. to 8 p.m. on Tuesdays
We are excited to offer this activity again for 2023-24 which takes place at Nanaimo's RavenWood Boulders. Bouldering is a climbing sport that takes place on a short wall that does not require the use of ropes or harnesses. So, when you fall, you are only a short distance from the floor and land on thick crash pads.
Bouldering facilities are set up with plenty of different routes to choose from so there is something for everybody. VIU provides transportation, instruction, your pass for the evening and rock-climbing shoes. Come on out and give bouldering a try!
Sign Up
Spring 2024 (registration to open later in 2023): Jan 16, Jan 23, Jan 30, Feb 6, Feb 13, Feb 27, March 5, March 12, March 19
Indoor Rock Climbing - Romper Room
Sunday, December 3: 10 a.m. - 2 p.m.
This activity takes place at the Romper Room indoor rock-climbing center. We provide transportation, instruction, equipment, and cover the price of entry into the facility.  If you are interested in trying indoor rock climbing and want to have a fun and social day out with other students, then this is a great activity for you!
Sign Up!