Welcome to Intramural Sports!
The Intramural program at Mariners Athletics and Recreation has a wide range of recreational leagues, tournaments and special events. We pride ourselves in providing safe, fun, social and even at times competitive programs for all students, staff and community. League nights feature typical sports like Volleyball, Basketball, Soccer and Road Hockey. Our tournaments range from Dodgeball, Slo-Pitch, Beach Volleyball, Road Hockey, Outdoor Soccer and even Poker at times.
Intramural Leagues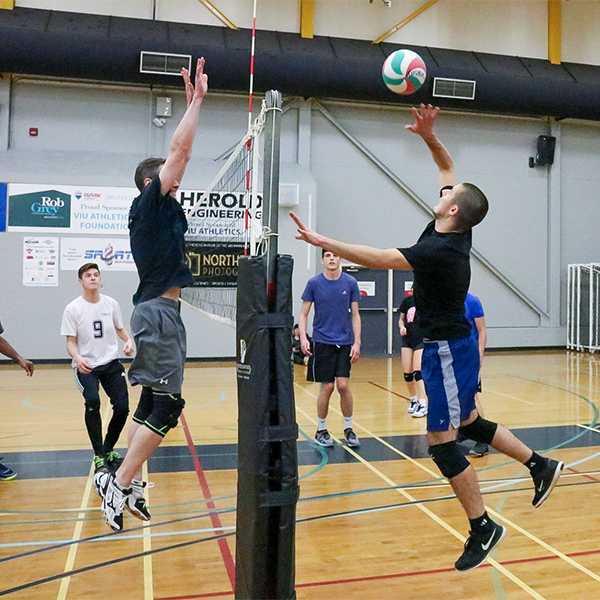 Volleyball
This league is one of our most popular. We use a ladder league format so each week your team will move up or down according to how you did the previous week. Teams are Co-Ed and 2 of the opposite sex need to be on the court at all times. This league runs for at least 10 weeks. This league fills up fast so do not hesitate.
5 on 5 Basketball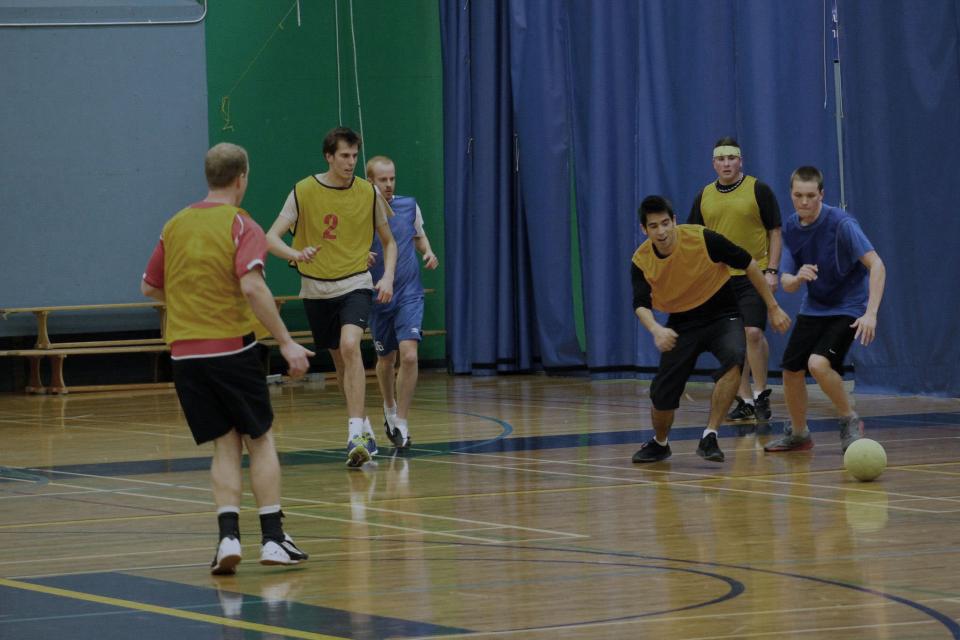 Make new friends. Register for intramurals today!
Frequently Asked Questions
Opportunities are endless when you take part in the Intramural Programs/Special Events at VIU!
We truly are one of the leaders on campus supplying the needed fun and social activities for students. Let us complete your experience while you're here at VIU, all it takes is to register!