What are Co-Curricular Record (CCR) Talks
CCR Talks are like "Ted Talks". They provide an opportunity for student leaders to showcase their reflections and involvements on campus and within the community through their developed VIU Graduate Attributes. These presentation-style sessions are also a great way for students and faculty to learn more about available engagement opportunities on campus and how these activities can be recognized through the Co-Curricular Record.
Watch Intro Video
Discover graduate attributes.
The primary objective of these events is to showcase student engagement and student success at VIU while reflecting the value and benefits associated with the Co-Curricular Record. VIU's Graduate Attributes fall under three pillars: Literacies, Intellectual and Practical Skills, and Civic Engagement. Click the link below to learn more!
VIU's Graduate Attributes
Seth Recalma
"I was born and raised on Vancouver Island and I am honored and privileged to call it my home. I am a Vancouver Island First Nations from the Nuu-Chah-Nulth and Qualicum bands of the northern and western areas of the Island. I am in my fourth and final year of my Bachelor of Business with a major in Marketing and am currently the Marketing Executive for the VIU Business Students Association."
CCR Talks Speaker, October 2019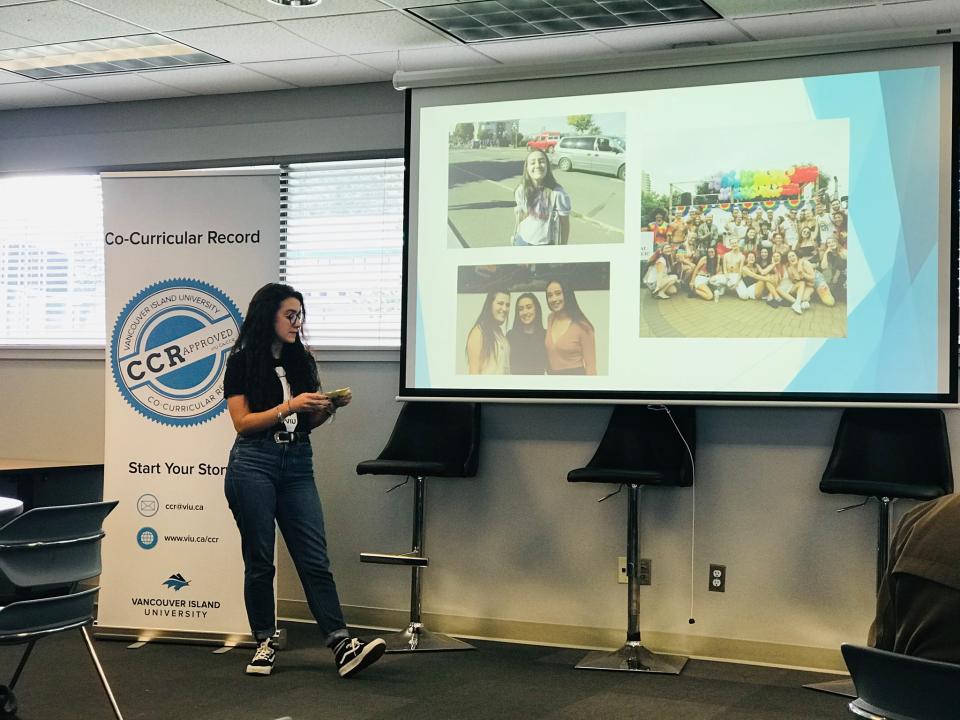 Elissa Miranda
"Hi, my name is Elissa! As a student and leader here at VIU, I have been fortunate to share my experiences as a presenter with the OCCEL's CCR Talks. As a presenter, I had the opportunity to share my story, struggles, and growth with peers and connect with others sharing theirs. CCR Talks are an excellent platform for student networking, professional development, and community growth. The respect, synergy, and positive atmosphere at every CCR Talks event keep me coming back again and again :)"
CCR Talks Speaker, March 2020
Become CCR approved.
"Co-Curricular Talks" are modelled after the Pecha Kucha style presentations with the focus of bringing together your shared experiences both personal and professional. Co-Curricular Talks, similar to a Pecha Kucha depicts the notion of concise storytelling, but rather than the average 20 slides timed for 20 seconds each, presenters are challenged to time 15 slides for 25 seconds each (5-6 minutes presentation).   
Register Now
Student Leaders
Parshva Jain
Facilitator
My name is Parshva Jain. I was born in Mumbai, India and came to Vancouver Island a little over 2 years ago and have been here ever since. I am in my second year of Bachelors of Business administration program majoring in Management. I am really passionate about student engagement and love Collaborating with new people.
Email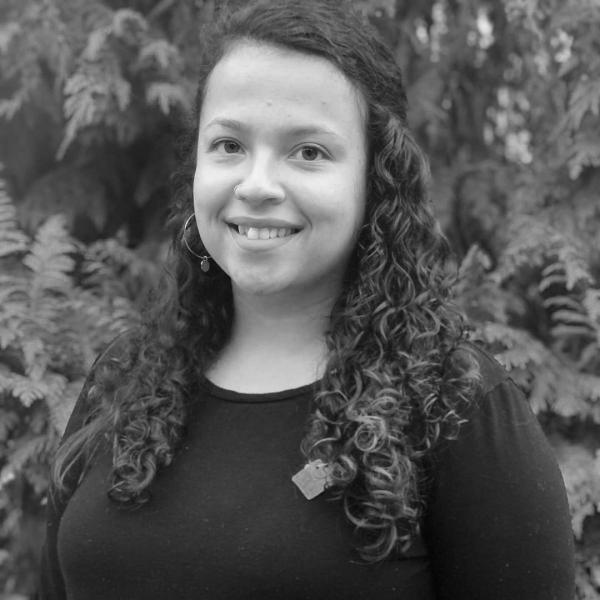 Taylor LeBrun
Facilitator
Taylor LeBrun is a 4th-year student studying Child and Youth Care, with a Child Protection specialization at VIU. Taylor is one of the Co-Curricular (CCR) Talks facilitators. Some of the other roles that she has on campus are Community Leader and the Indigenous Program Leader on Student Residence.
Email