What is VIU Mariners Spirit?
VIU Mariners Spirit is a division of VIU Mariners Athletics & Recreation in partnership with the Office of Co-Curricular Engagement and Learning. Mariners Spirit is an athletics club team consisting of two teams, Mariners Spirit Blue and Mariners Spirit Silver. Both teams are focused on leadership development, campus & community engagement and dance! Mariners Spirit is a team based in dance, stunt and cheer performances, helping all of its members to build on their knowledge and skill set related to these performing arts in a positive, welcoming environment, as well as in line with VIU's graduate attributes.
Our Mission
Mariners Spirit is a team passionate about helping students grow connected to their teammates, campus, and community through several events and performances throughout the year. Mariners Spirit actively collaborates within and outside the VIU Community, and all members are eligible for a CCR Notation. With no experience or specific background required, every VIU student is welcome to fall tryouts each year.
Spirit Blue
VIU Mariners Spirit Blue is a competitive & performance dance, stunt, cheer and leadership team. Focusing on strengthening technique and learning new skills in practice 3 times a week! Spirit Blue performs at home games, festivals, competitions and joins the silver team for other community events. Spirit Blue is a higher intensity team with a larger commitment requirement than Spirit Silver. Spirit Blue is targeted to members with more experience. This team teaches members leadership and teamwork skills as well as building connections with students, campus and the greater community.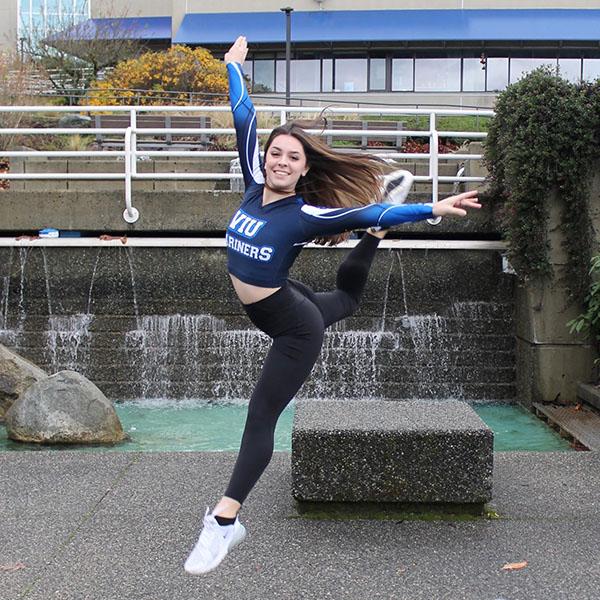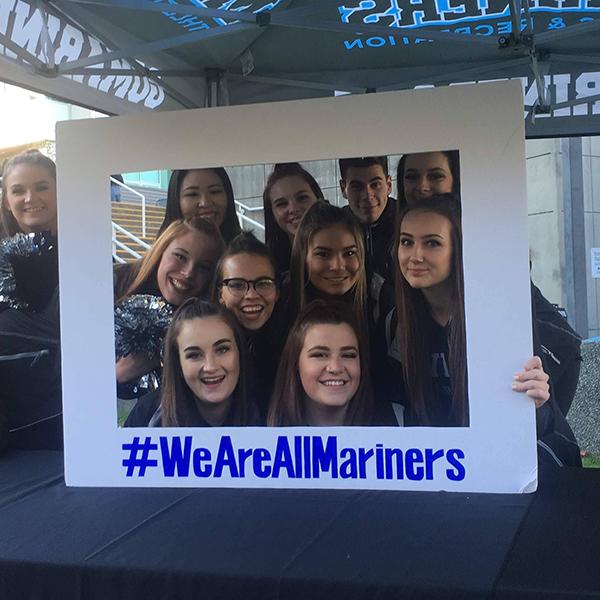 Spirit Silver
VIU Mariners Spirit Silver is a leadership & performance dance, stunt, and cheer team. This team was developed to accommodate the diverse skill set we have seen at tryouts. Spirit Silver practices once per week with Spirit Blue, focusing on further development of technique, abilities, and building of school spirit! You can see Spirit Silver joining Spirit Blue at many halftime and special appearances. Spirit Silver has a larger emphasis on community development and events. A Spirit Silver member requires a lighter commitment while still providing an opportunity to learn leadership and athletic skills through connections with students, campus, and the greater community.
Student Leaders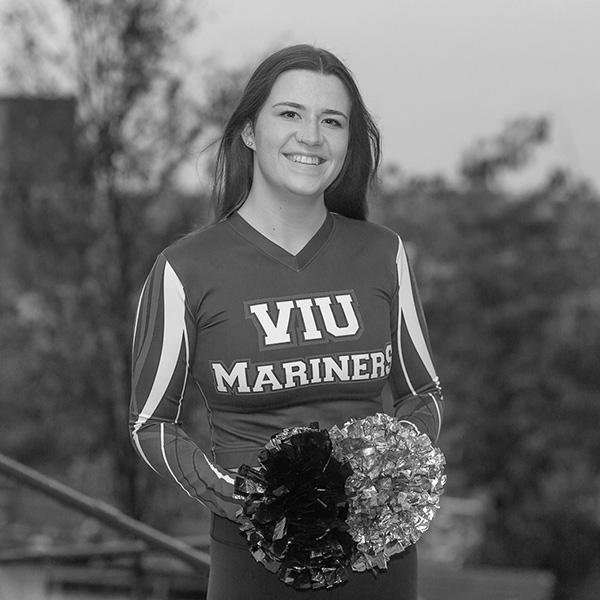 Payton Berrigan
Co-Coach & Manager
Originally from Kelowna, British Columbia, Payton is a 4th year student studying Psychology at VIU. She has been working with the Office of Co-Curricular Engagement and Learning for the past year, and couldn't wait to accept the position as SLC's Chair! Payton has always been a motivated worker and is constantly looking for ways to get involved in the community around her.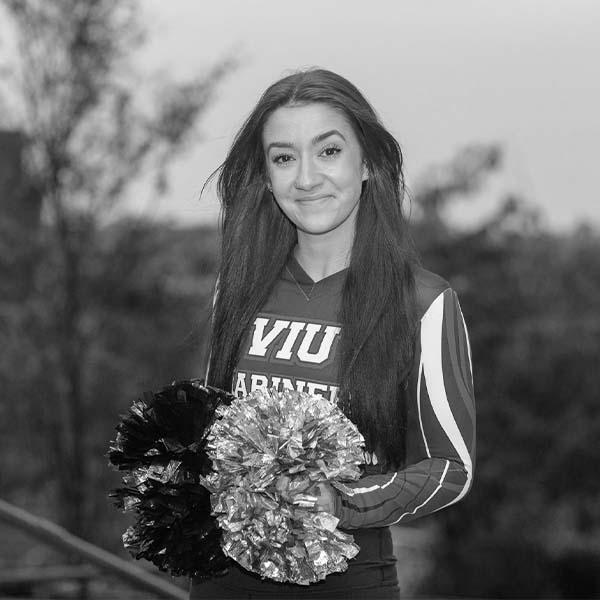 Elissa Miranda
Co-Coach & Manager
Born in Fort St. John, BC and having attended high school in Williams Lake, BC, Elissa is now in Nanaimo as a VIU Student working towards her Bachelor of Arts Degree with majors in both Criminology and Psychology. Though new to the OCCEL, Elissa has brought her passion for performing arts, community engagement, collaboration and leadership to her role as Co-Coach/Manager of the new VIU Mariners Spirit Team.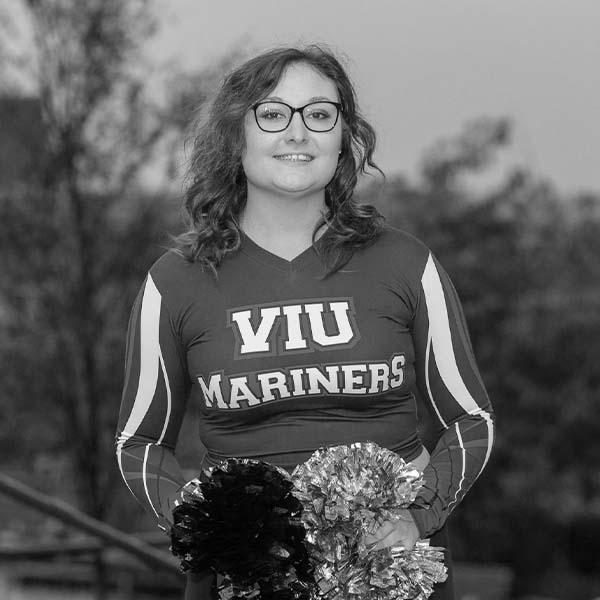 Jordan Dubeau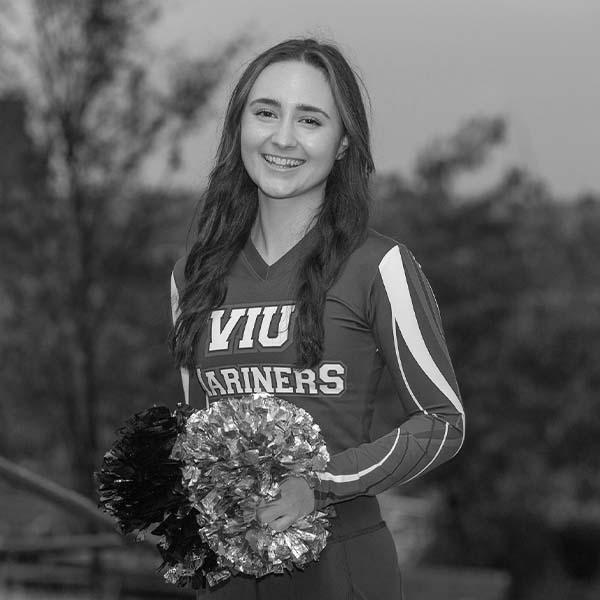 Mackenna Jardine
Competition & Festival Co-Lead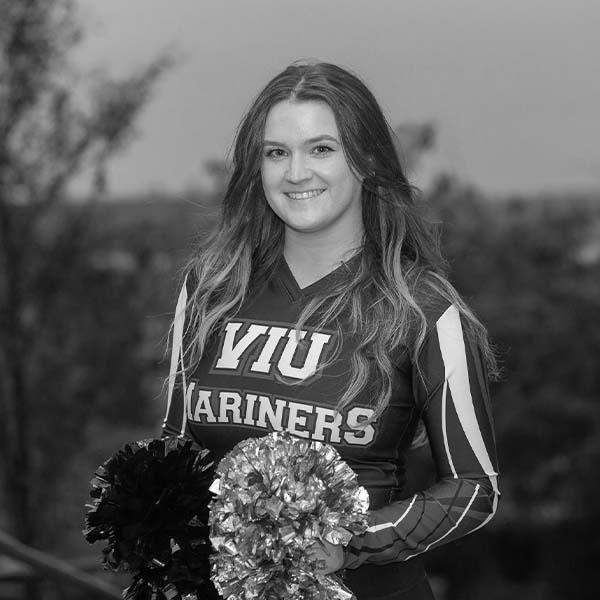 Victoria Delorme
Competition & Festival Co-Lead
Jenna Lorenz
Social Media & Marketing Lead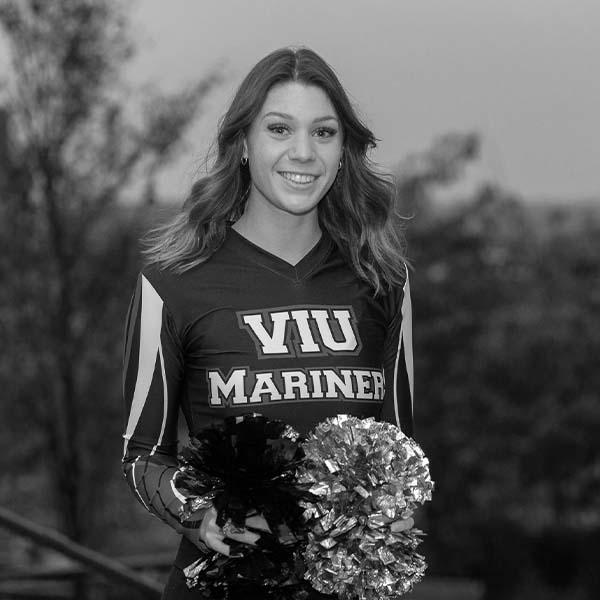 Emma Smedley
Fundraising & Events Co-Lead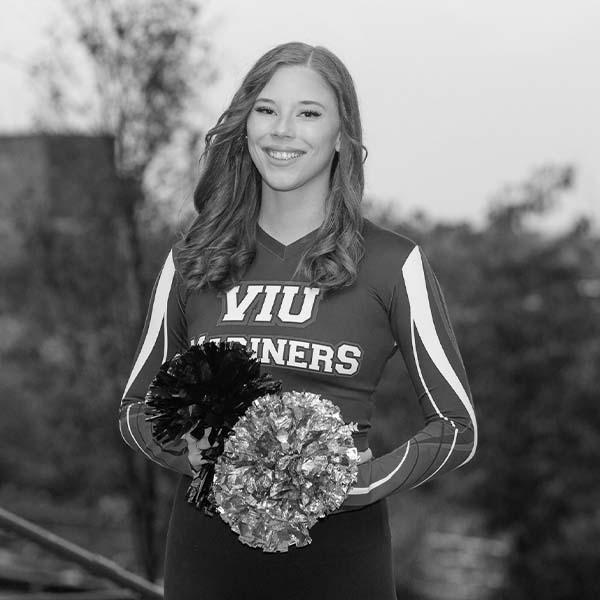 Breanna Snyder
Fundraising & Events Co-Lead